Integration Level! Start!
Duration: April 13 (Wed) 15:00 - April 27 (Wed) 11:00 JDT
Description:
Players will create a combination of four characters on an account. The character's level will add up to obtain certain rewards.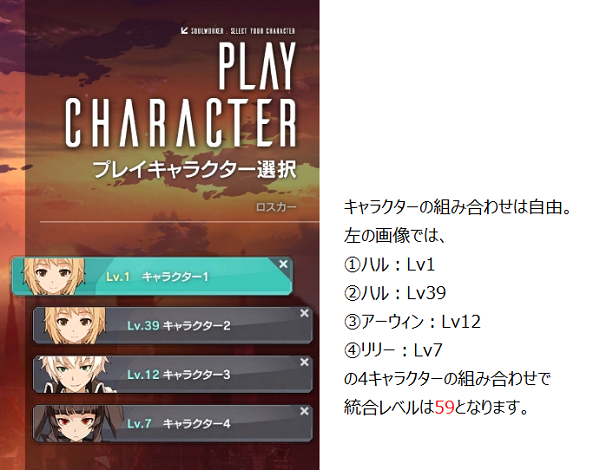 For example: The characters levels are added in the order. 1+36+12+7=59
Requirements:
Total Character levels must be 50 or more overall.
Reward (Given out Mid-May):
Tier 50+: 200 S Coins
Tier 50 - 79: Event Title (No Suffix) 
Tier 80 - 119: Event Title (No Suffix)
Tier 120- 149: Event Title (No Suffix)
Tier 150: Event Title (No Suffix)