Soul Worker 5/18 Patch Notes
05-18-2016, 03:12 AM
Hello Everyone,
Guild System Update
Added Guild Levels
Learn Guild Skills by increasing the guild level.

Guild Warehouse/Bank is available to guild members.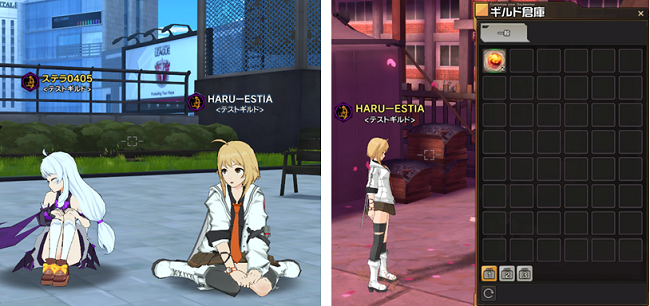 Guild Screen UI Updates
Guild Level, Guild Experience, and Guild Skills are added to UI.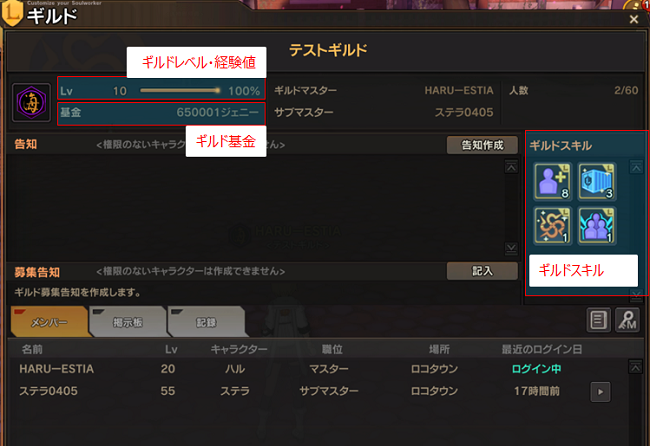 About Guild Skills
Member Expansion (Max Capacity is 60 Members)

Guild Warehouse Expansion

Guild Mark (Function Unknown)

General Skills
Increased EXP Rate

Customer Grade Increase

Repair Cost Discount

Sales Discount

Other Changes
Casual Raid entry reduced from 3 to 2.

Changed HP of enemy in "Lost Carnival" casual raid.
Red Temptation, Little Puppet HP reduced by 50%

Improvement of drop rates in casual raids "Lost Carnival", "Junk Hive", and "Bandit Highway".
Void Energy, Irregular Stone drop rate increased.

Password required for sending items via mail and/or trades.

Mail has an expiration date of 30 days and can be deleted (Not Confirmed).

Bug Fixes (Google Translated)
Soul Worker Maintenance 5/18
05-17-2016, 07:43 AM
Soul Worker will be down for maintenance on 5/18 JP.
Time: Website: 2:00 ~ 12:00 JST
Game: 1:30 ~ 15:00 JDT (4/17 12:30 PM EDT ~ 4/18 2 AM EDT | 9:30 AM PDT ~ 11 PM PDT)
Maintenance Content:
Guild System Update

Postal/Mail System Changes

Trading Password Extension

Difficulty Changes in Casual Raid

Item mall Update

Bug Fixes

Source:

LG/Hangame

Sincerely,
HQ Staff
SWHQ Account Registration Manual Verification
05-12-2016, 12:36 AM

Hello Everyone,

Due to the Spam Attack that is happening on SWHQ, account verification will have to be manually approved to enable full functionality of the account.
This change is temporary and will be changed within a few days.

If new members need to ask questions or discuss Soul Worker, please visit the Discord Chat for the time being.
http://soulworkerhq.com/Chat

Sincerely,
HQ Staff
Soul Worker 5/11 Patch Notes
05-11-2016, 09:29 AM
Hello Everyone,
New Casual Raid Dungeon, Bandits Highway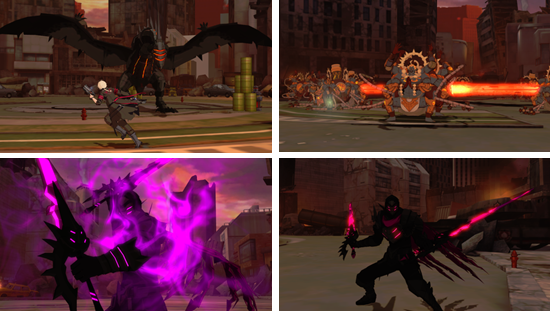 Level 55 Accessories will drop with special effects (Translation will be posted later)

New Avatar Items, Phantom Mask

Blueprints are available by achieving a 100% completion rating for Bandits Highway.

Enemies & Bosses has HP and attack power changed.
Arc Ship EP4 boss has increased HP and attack power.

Monsters & Bosses in Casual Raid "Last Carnival" has increased HP and attack power.

Monsters & Bosses in Casual Raid "Junk Hive" has increased HP and attack power.

Casual Raid had drop rates changed (Effects: "The Last Carnival", "Junk Hive")
"Void Energy" drop rate increased.

"Irregular Stone" drop rate increased.

Soul Worker HQ Translation Release v2.00
05-10-2016, 10:58 PM

Version 2.0 Patcher from the SWHQ Team has been released.

Please upgrade, v1.00 will be removed.



If you are interested in development and further translation of this patch, be sure to contact @Casey and @Kanra on the SWHQ Discord Chat Server (Click Discord Chat on the Top of Page to Access it). We hope to make a very accurate and very usuable patch. Be sure to provide feedback for any spelling, grammer, and other mistakes

Translation Patch Release Thread: Soul Worker HQ Translation Patcher
Discuss the English Patch: Soul Worker HQ English Patch



Progress:
GUI: 99% (needs revisions)

Items: 10%

Achievements: 80%

NPC Names: 100%

Buffs: 90%

AR Cards: 90%

Skills: 50%

Quests: 10%

Story: 0%


Sincerely,
HQ Staff
Welcome, Guest
You have to register before you can post on our site.
Online Users
There are currently 39 online users.
» 0 Member(s) | 39 Guest(s)