This Week's Event Summary (April 27)
04-28-2016, 02:54 AM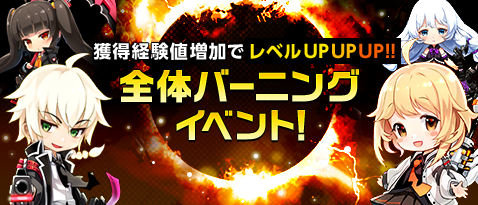 EXP Event:

From April 28th @ 18:00 to May 11th @ 11:00 (JST):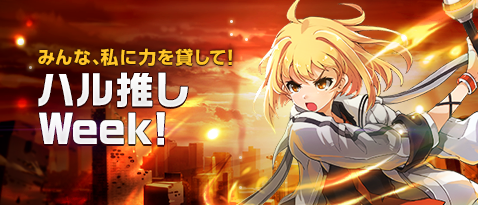 Haru's Week Event:

From April 27th to May 4th (JST):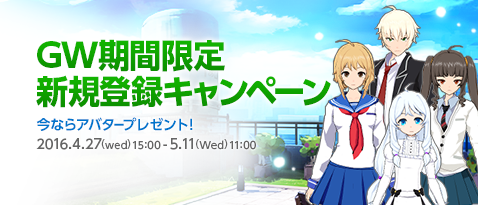 New player's campaign:

From April 27th to

May 11th

Extended to June 1st

(JST):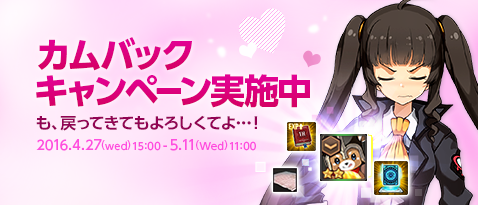 Returning player's campaign:

From April 27th to May 11th (JST):
Only for accounts that participated in the beta period but did not access the official game yet.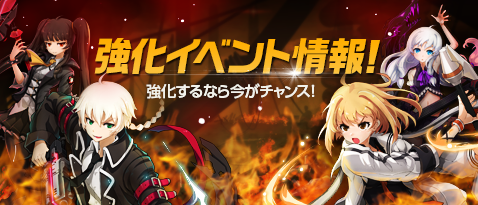 Enhancement event:

From April 27th to May 4th (JST):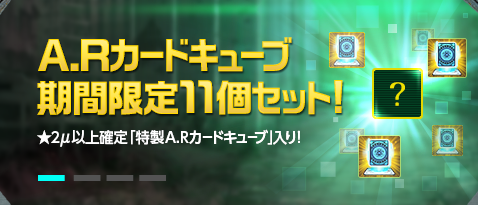 Gameforge Confirms Soul Worker NA and EU Release
04-26-2016, 05:33 PM
MMOCulture Wrote:Gameforge today announced its cooperation with South Korean studio Lion Games and will be publishing Soul Worker in EU and NA. "I am pleased to finally accommodate the desires of players in Europe and North America with Soul Worker. We can hardly wait to get going with this hotly anticipated game", said Daniel Werner, Product Director for Soul Worker at Gameforge.

The focus of Soul Worker is on high-energy battles in a third-person perspective. Using keyboard and mouse or controller if they choose, players take on the role of a young chosen one, who has to fight against menacing forces in a post-apocalyptic world. Every character has access to a particularly special emotion, such as revenge or madness, which then define their class and their weapon.

Using these feelings, the young heroes unleash special abilities that distinguish themselves as Soul Workers, and use them skilfully in battle for class-specific attack and defense manoeuvres. Fans of Japanese anime series and action game lovers, be it online or offline, alike can look forward to a cinematic gameplay experience in Soul Worker, which makes full use of the HAVOK Vision Engine+.

An extraordinary cinema visualization is created with an exciting background story, detailed cel-shading animations, cut-scenes and NPC dialogues set to music. Fresh classes such as the 'Howling Guitar', who wields a guitar for surface area attacks and healing effect, feel familiar for the genre while escaping popular cliches as players fight against the threats coming from another dimension

Source: Gameforge/MMOCulture
Junk Hive & Last Carnival Event
04-20-2016, 03:17 AM

Junk Hive & Last Carnival Event
Duration: April 20 15:00 ~ May 11 11:00 JDT
Event Summary
Recieve rewards when playing the casual raids Junk Hive & Last Carnival.
Event ①: Participate in Junk Hive & Last Carnival once
Event ②: Clear 5 times the each raid during the period
Limited title "Cut open up a person" (Suffix Title)

A.R Card Guruton μ 1 sheet

Room items "Challenge Award"

Limited title "full of madness" (before the title, without the ability)

A.R card Guruton μ 3 sheets

Room item "Punitive Award"

Erwin Promotion Event
04-20-2016, 03:02 AM

Erwin Promotion Event
Duration: April 20 - April 27 (Japan)

Event Summary:
Play Erwin to recieve rewards. (Maybe this will increase the 18% Play Rate).
This may only apply for newly created Erwins, but it may work on existing Erwins.
Conditions | Rewards
Clear Daily Quest | 3 Combat Textbook [1 Hour] (50% EXP Boost) 

Achieve Level 10 | 20 S Coin

Achieve Level 20 | 30 S Coin

Source: LG/H
Soul Worker Content Summary 4/20
04-20-2016, 02:27 AM
Posted by: Casey - No Replies

New Casual Raid: Junk Hive
Requires Level 55

New Armor Sets: Darkness Bone (ダークネスボーンシリーズ) & Shadow Bane (シャドーベインシリーズ)

Junk Hive Boss - Violet Murderess (ヴァイオレットマーデリス)
Level 55 Unique Weapon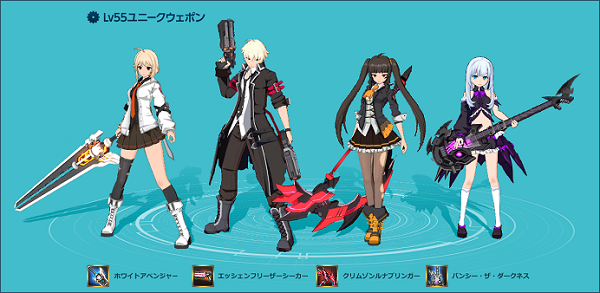 Darkness Bone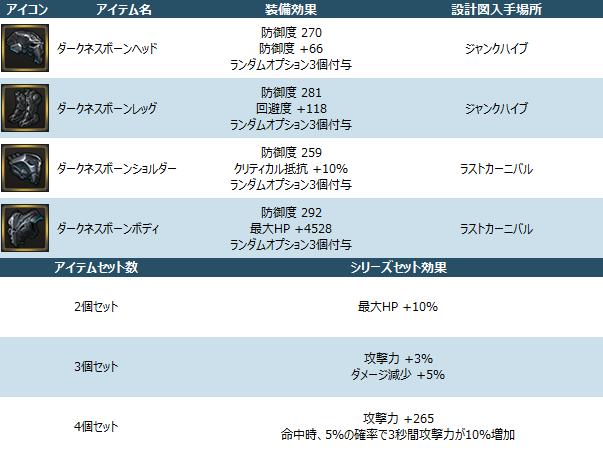 Shadow Bane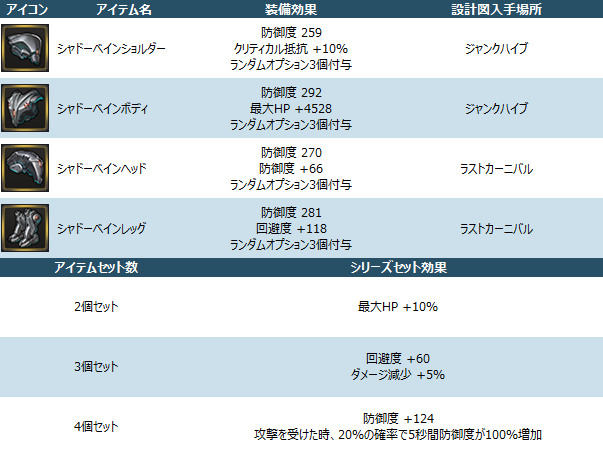 New Item Mall Costumes
New Items for Room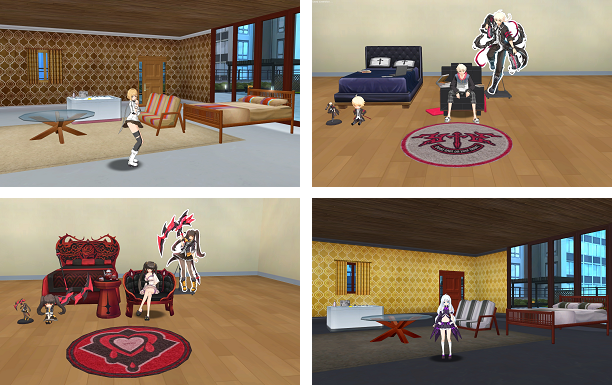 New AR Cards


Soul Worker 4/20 Patch Notes
04-19-2016, 09:44 AM
Posted by: Casey - No Replies
Hello Everyone,

Here is the Patch Notes for 4/20, the first one since Official Release. Be sure to check the maintenance notice here.
Soul Worker Maintenance 4/20



Patch Notes Content
New Raid "Junk Hive" will be implimented. ( From Maintenance Notice )

Added UI Size Adjustment (Read Below)

Changes in the FP System (Read Below)

Skill UI Adjustment (Read Below)

Current Display Change (Read Below)

Lily's Skill Bug Fixes (Read Below)

Misc Bug Fixes.

---
UI Scaling Examples (Right Click and Open Image for Full Size)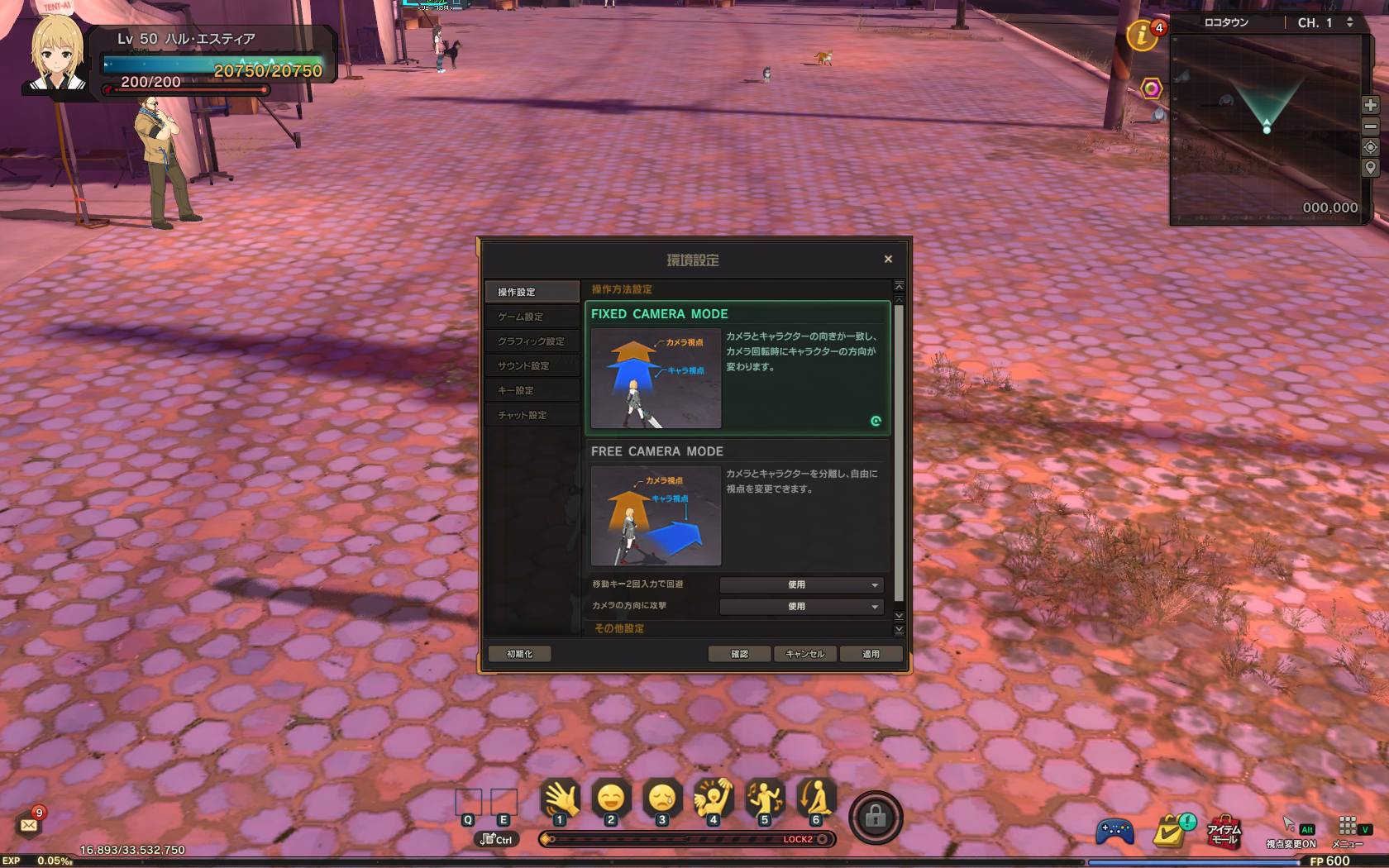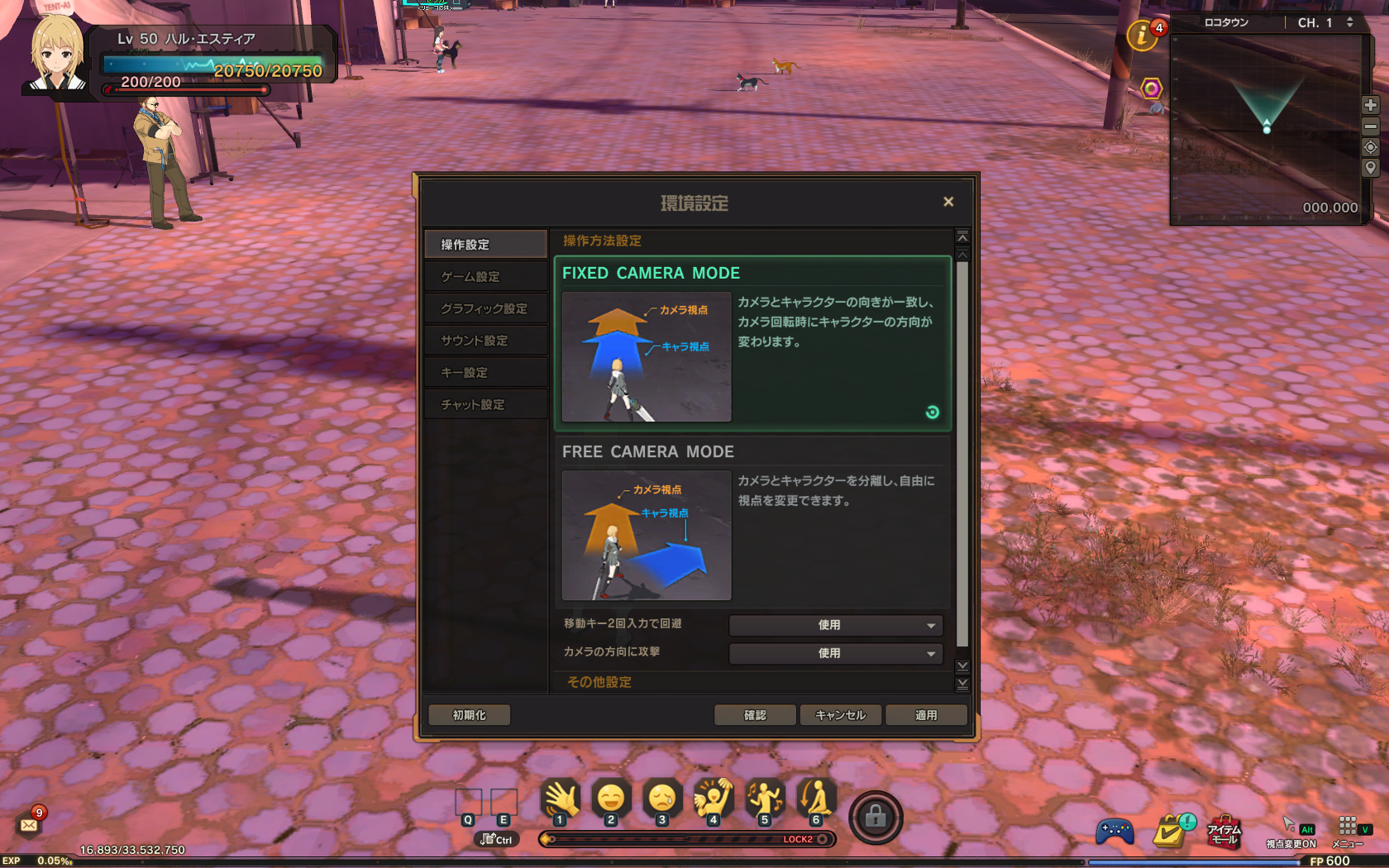 UI Scaling in Settings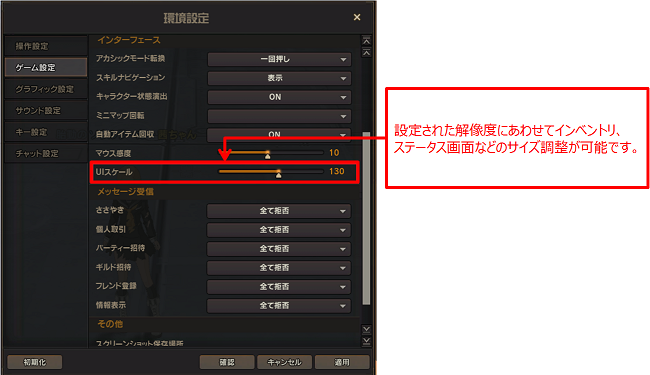 Fatigue Changes (Thanks to @rynndra.lee on Discord)
50% of FP Cost of the Dungeon is spent when you enter the dungeon. The remaining 50% of the FP is consumed based on the progression of the dungeon.

If at any point that you leave the dungeon, the remaining 50% of the FP is spent.

Other Changes



Skill UI will show number of SP given for the next Level.

Different Achievement Icon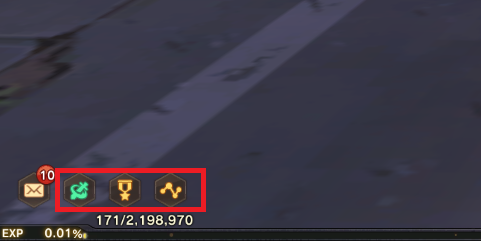 Currency Display Change


Proper currency will show when visiting NPC Shops. Store will always show Zenny regardless of Store NPC.
Reading / Jaito = Display only Zenny at Store UI

Booker TV = Display only BP at Store UI

Blank transfer machine = Display only S Coin at Store UI

Other Notable Fixes
Lily's Skill "Death Guillotine" bug fixes based on the Client.

Fixed Supporter AI in at certain quested in Ruin Fortress.

Fixed Steel Grave Chapter 10-3 where if a poison debuff would carry over after clearing a stage.

Fixed Steel Grave Chapter 14-4 Bugs

Fixed Bug where Stella's cooldown was glitched under certain states.

Fixed Bugs in the Buster Core Dungeon.

Fixed Bug where skills will disappear from the Skill Bar after logging out.

Fixed Bug where Stella players can not close the result screen at the time of dungeon completion by the Esc key.

Fixed Bug  on "When attacked, in x% of probability, y seconds Super Armor" effect on Broach where the activation of Super Armor can be lost when moving.

Fixed Bug where costume piece "Modern Casual Tights" on Lily where graphics may not be displayed correctly.

---
Source: Patch Notes
Welcome, Guest
You have to register before you can post on our site.
Online Users
There are currently 53 online users.
» 1 Member(s) | 52 Guest(s)
MPVXIII
Forum Statistics
» Members: 5,566
» Latest member: superpod
» Forum threads: 459
» Forum posts: 1,901

Full Statistics